I took advantage of every minute, buying patterns to make samples, meeting with fabric reps to make AllegroFabrics selections, and having my website analyzed. I loved Anna Maria Horner's Booth...full of color and inspiration, and of course, beautiful pics of her kids....How does she do it all..........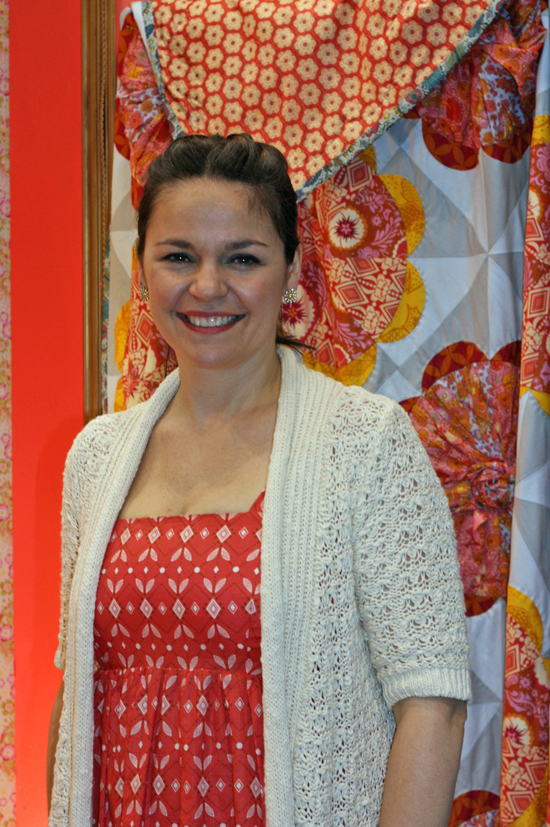 .......And look this lovely?????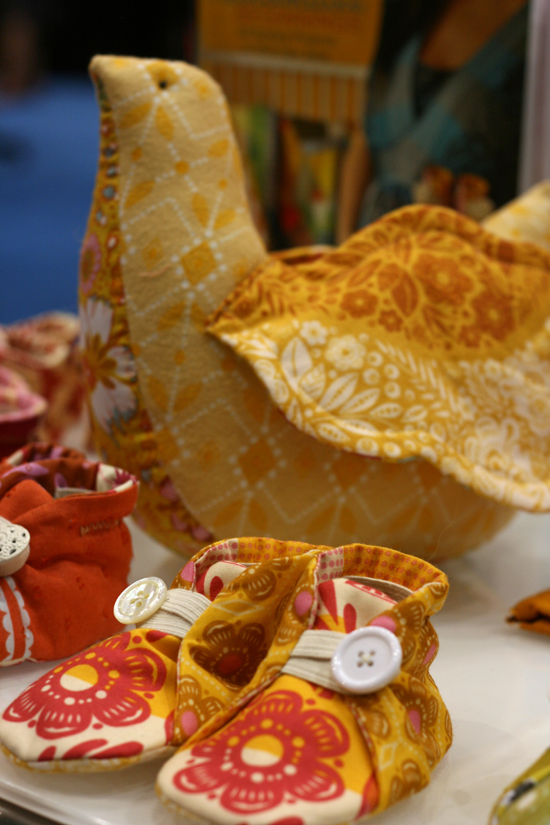 I found some very interesting new patterns...This one from
Oliva Ann Designs
, looks difficult, but is not...great for using fat quarters, and comes with the cute leggings patterns, too.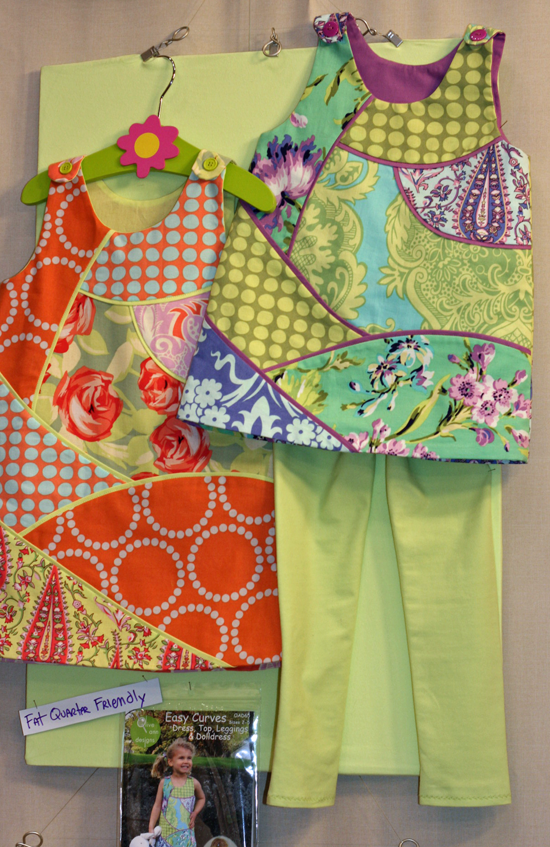 What to do with a very long zipper....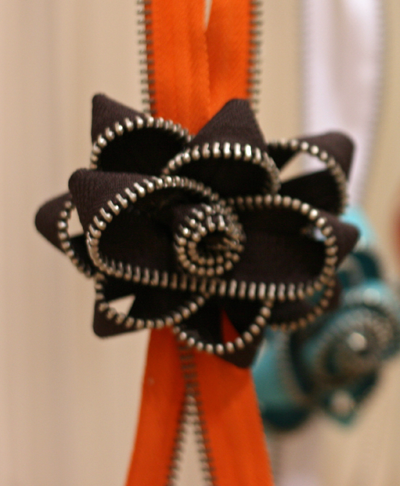 Just for fun I had my AllegroFabrics Website analyzed. It got a score of 98.3! It was the highest of anyone at the market and I was over the top HAPPY. I got some good advice on how to improve it...maybe in Houston I will get a perfect score!