Castles and Carriages
are perfect for that little princess! This fabric collection was really hard to show off. I ended up taking these pictures with my camera and making a few collages so you can really see all the possibilities.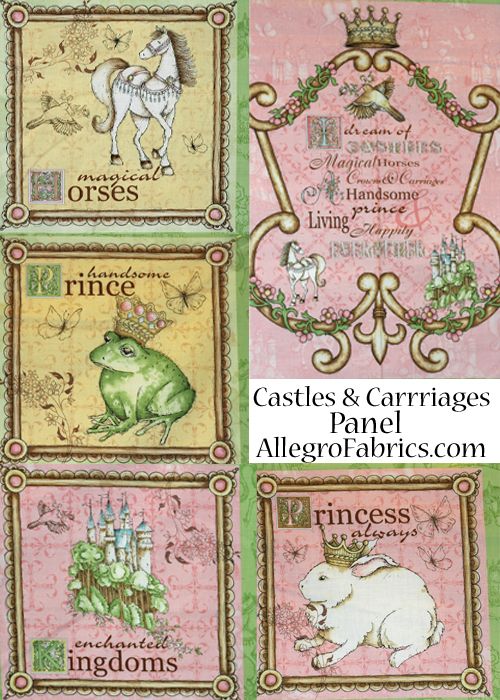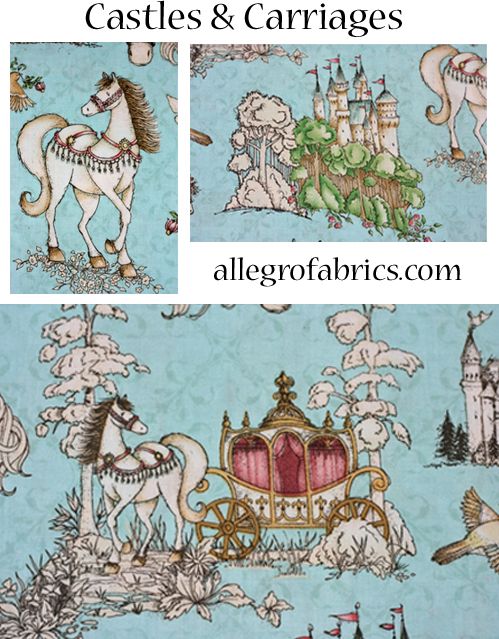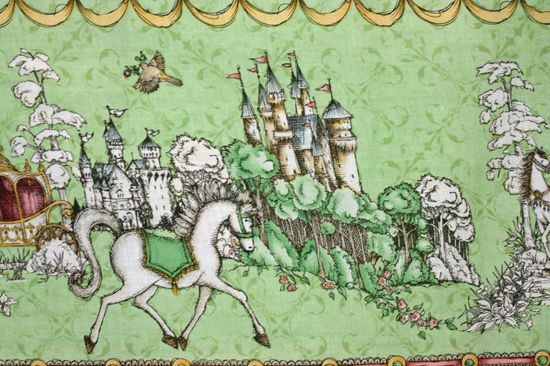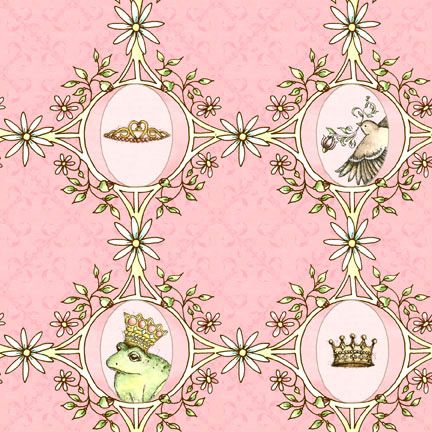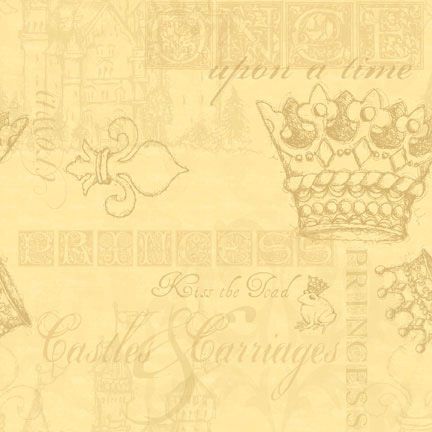 This is really a stack of great fabrics for a LilyandEbony dress...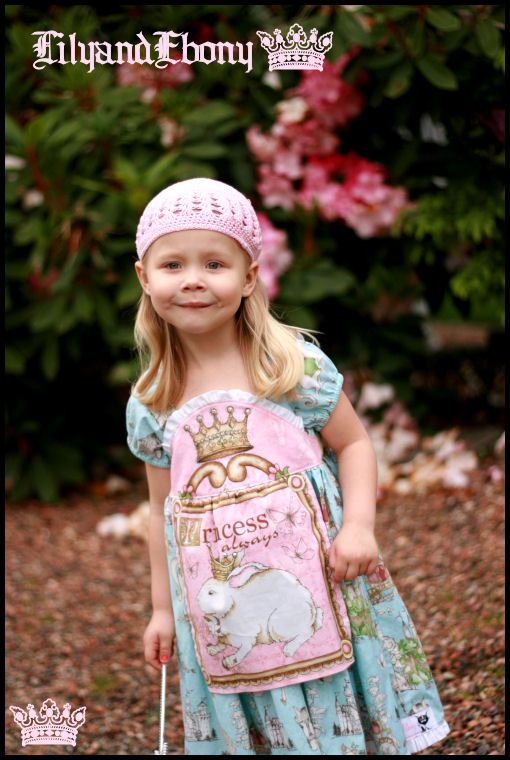 I cut the panel and used bits and pieces of it here and there, to make the front and back aprons.
I added some swarski crystals on the crowns for a little BLING!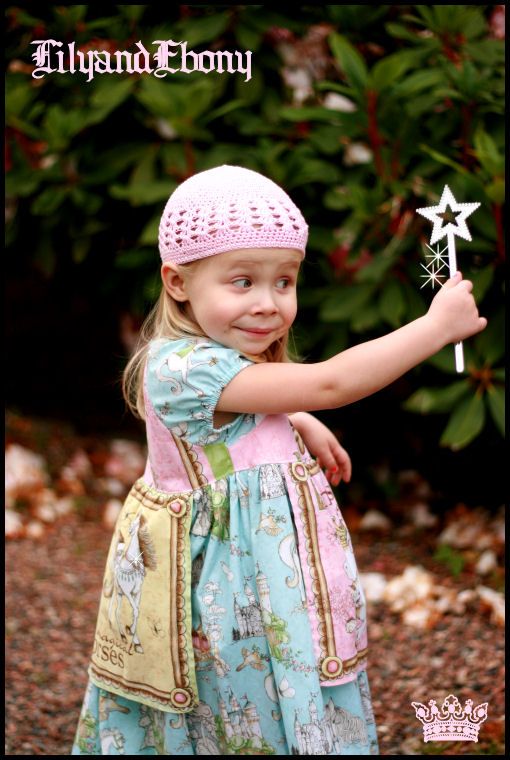 You can check out more pics HERE