Wednesday, December 9, 2009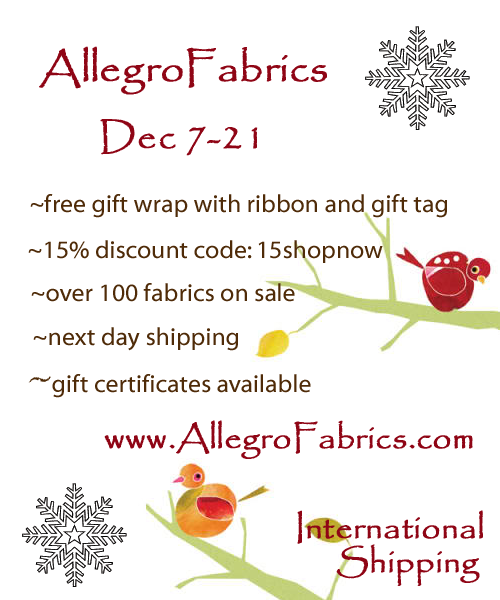 Thursday, December 3, 2009
I'm So excited about the new Fabrics this week! Heather Bailey sure did a Fab job on this one!!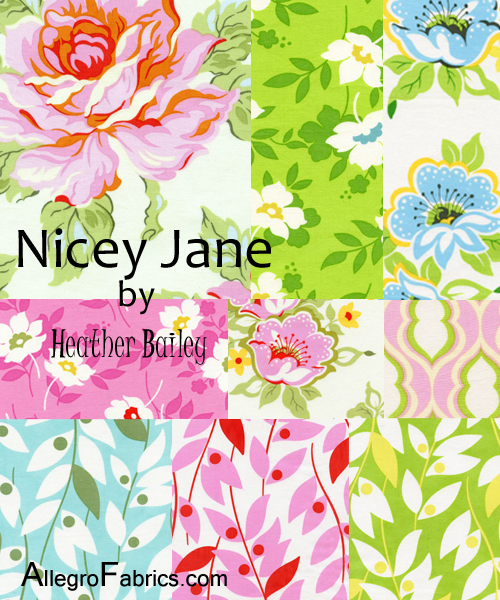 and how cute are these little mushrooms and bugs?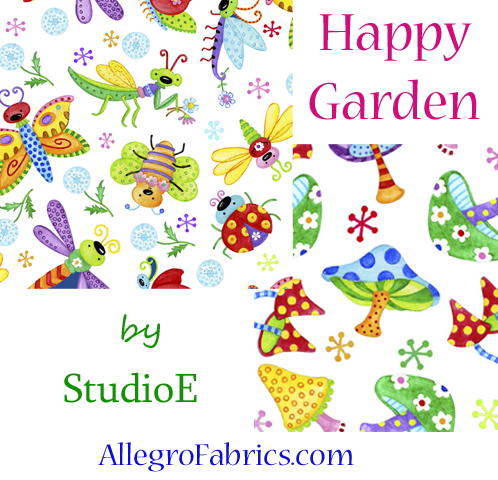 ooohh and look at this darling line called Frolic! These little animals are as cute as can be!!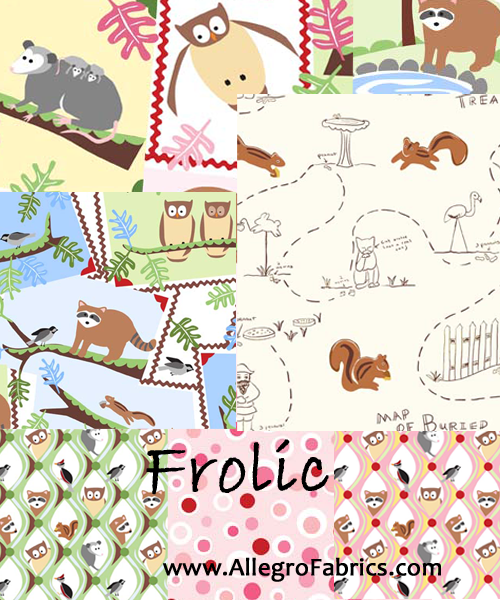 Also.. Come Check out the Sales we have going on the website and get some great deals!!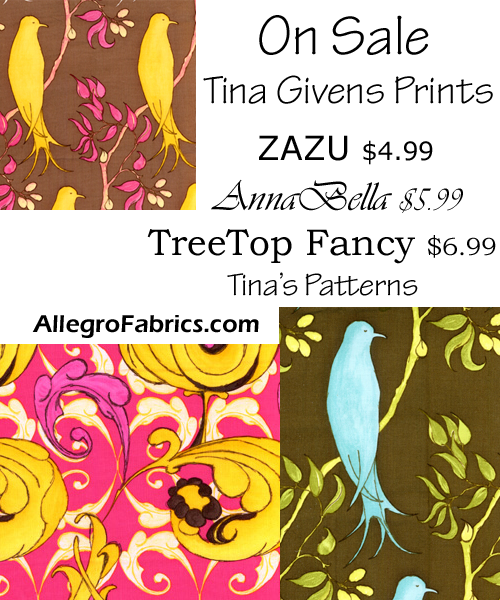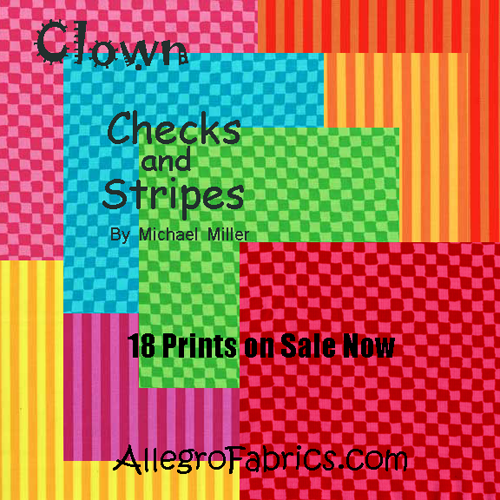 Dont Forget about those last minute Christmas projects either! Theres so many Cute little handmade gifts that can be quickly made as a Hostess gift or anyone for that matter!
Some Quick Ideas :)...

1.
Coasters... Cute little square Coasters made from some cute fabrics..

To make some stylish (and washable) fabric coasters, simply cut eight 5" x 5" squares. Turning them inside out, sew two squares together making a little pocket. Sew the fourth edge, leaving enough of a hole to turn your squares outside in and then finish the seam. Use different colored fabrics for a fun and funky look, or use a piece of fabric that coordinates with your home colors. A stiffer textured fabric on the bottom helps reduce slipping.

You can add fringe or beads to the edges for a boutique look, or a flat button on the center for extra cup grip.

Coasters are an easy project and make a great housewarming gift.


2.
Sachets make a great gift item. Pick a breathable fabric yet sturdy fabric and choose a coordinated ribbon color. Cut your fabric into a rectangular shape. Then sew three sides (short for bottom and two long sides) leaving enough room at the top to turn under an inch to two inches (depending on your ribbon size) to make an enclosure. Fold over the top parts and stitch a seam to make a ribbon encasement. Then, you can thread with a ribbon and stuff with your favorite potpourri or dried flower mixture.

More Gift Ideas to come...:)